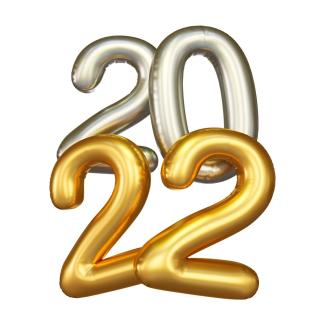 Year 2022!  How did that happen?  Crazy how the years go by so fast.

With the holidays already behind us there is a lot to look forward to in the new year.

On a personal note, both of my sons are getting married this year to wonderful "daughters" in-law's-to-be.  I feel very blessed!
People often think of change, especially this time of year.
"I need to lose weight."
"I need to declutter my house."
"I need to get financially fit."
Well, like a fitness coach, we can help you with your financial dreams and goals to make them a reality.
Small steps in the right direction will add up.  I meet with many people and sometimes just talking about money stresses them out. Here, at my office, we are very approachable.  We listen and learn about every individual. We make talking about money fun and enjoyable. Most clients feel a sense of relief after leaving our office because they come away with a plan and direction.
My Dad (and founder of our company) always said, "you can eat an elephant…. one bite at a time." Whether you would like your investments reviewed for a second opinion or you are taking your first steps, we are here for you.

Wishing you Health, Happiness and Prosperity,

Renee