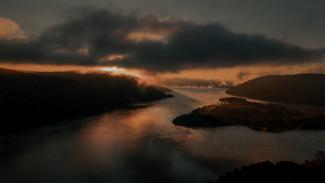 Renee's Reality - April, 2021
Happy Spring Everyone!
This has been one crazy year.
Hope all is well with everyone and your families are staying safe and healthy.
Our family has been very blessed. Our daughter Kalie and her husband Ryan welcomed a new son on January 21st. Max Ryan, now joins his big brother Ryker Andrew. 
Both of my boys got engaged and plan on getting married next year to lovely daughter-in-laws to be. 
We also bought an office building in the Village of Red Hook.  We have been busy remodeling and are now open. Feel free to stop in and see us at our new location on 7405 South Broadway.
Remember, when life changes, we are here to help.
The 2021 Stock Market has encountered volatility, however, powered through the first quarter on a positive note.  With the stimulus package and continued monetary support we still feel the stock market will continue to have a positive economic cycle. We will continue to watch it closely, as it is ever changing. Remember, what ever cycle the market is in, there is an opportunity. Please give us a call if you want to set up a time for a review or to just ask a question. We are here for you.
All the best,
Renee